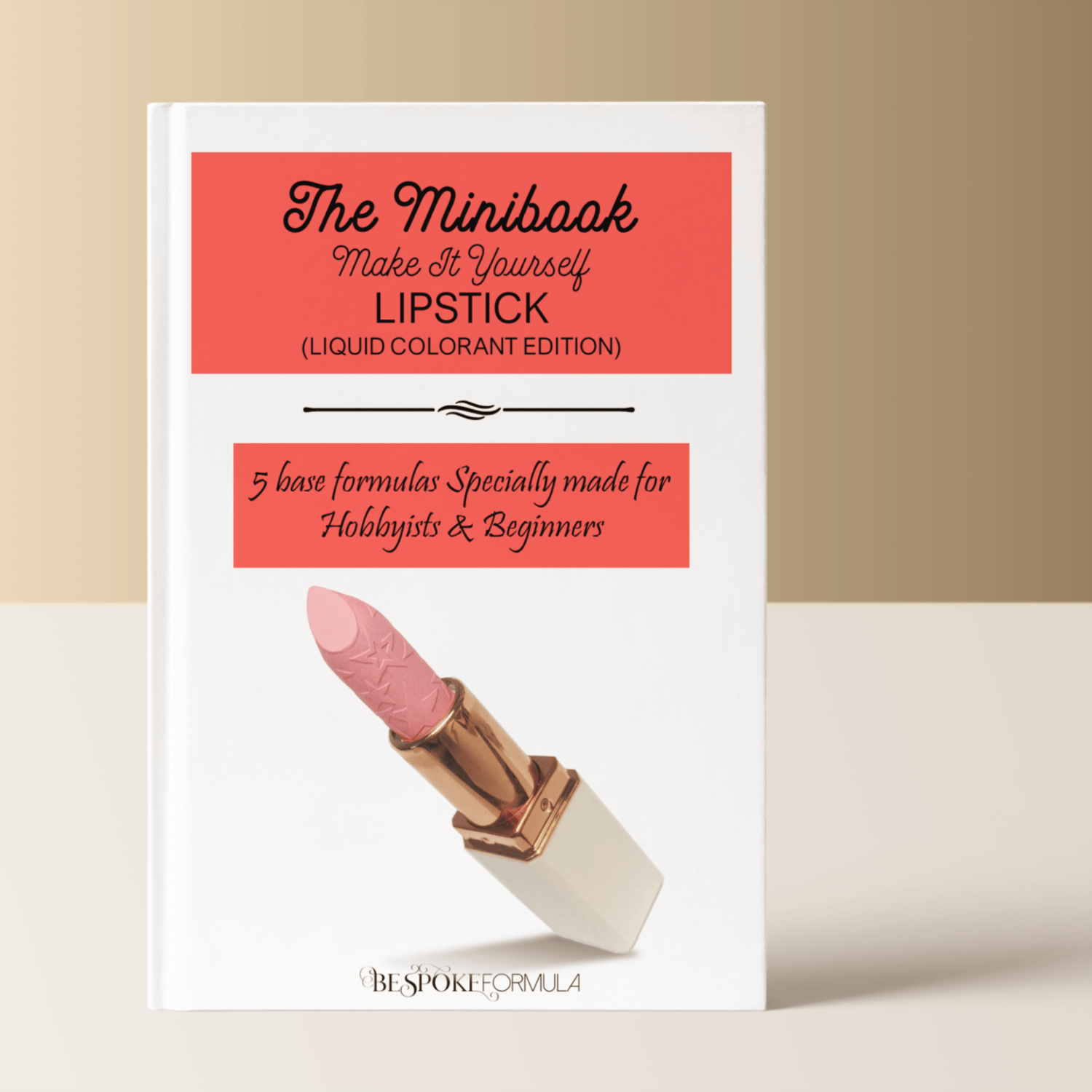 The MINIBOOK Lipstick (Liquid Colorant Edition)
KINDLY READ THE DESCRIPTION BELOW BEFORE PURCHASING. ALL OUR EBOOKS ARE WRITTEN IN ENGLISH AND IT CANNOT BE TRANSLATED INTO OTHER LANGUAGES.
 

Ever wonder how to make bullet lipstick? Wonder no more.

A total of 5 base formulas for you to start making your own bullet lipstick.

So, in this Mini eBook, you will discover how to make bullet lipsticks with simple to understand step-by-step write-up and pictures.

In this ebook, I am using PREDISPERSED LIQUID COLORANTS for the lipstick, therefore, the base formulas are different then if you use Powder Colorants.

For more detail, check out all the pictures attached.

We appreciate if you could spend a minute or two giving us a 5-star review after your purchase.

 

PS- This eBook is in English, and we do not provide translation in your language for you. We appreciate if you do not give bad review because of it.
 

This is a DIGITAL product and NOT a physical book.

The ebook is in pdf format. As such, the purchase is nonrefundable. You can read it on your computer as well as print it. But do update your Adobe Reader printer driver if you want to print it.

You can make the product for your families and friends, for holiday gifts, bridal shower, birthday, etc.
This is an eBook.
Kindly ensure your internet connection is good and stable to download the files.