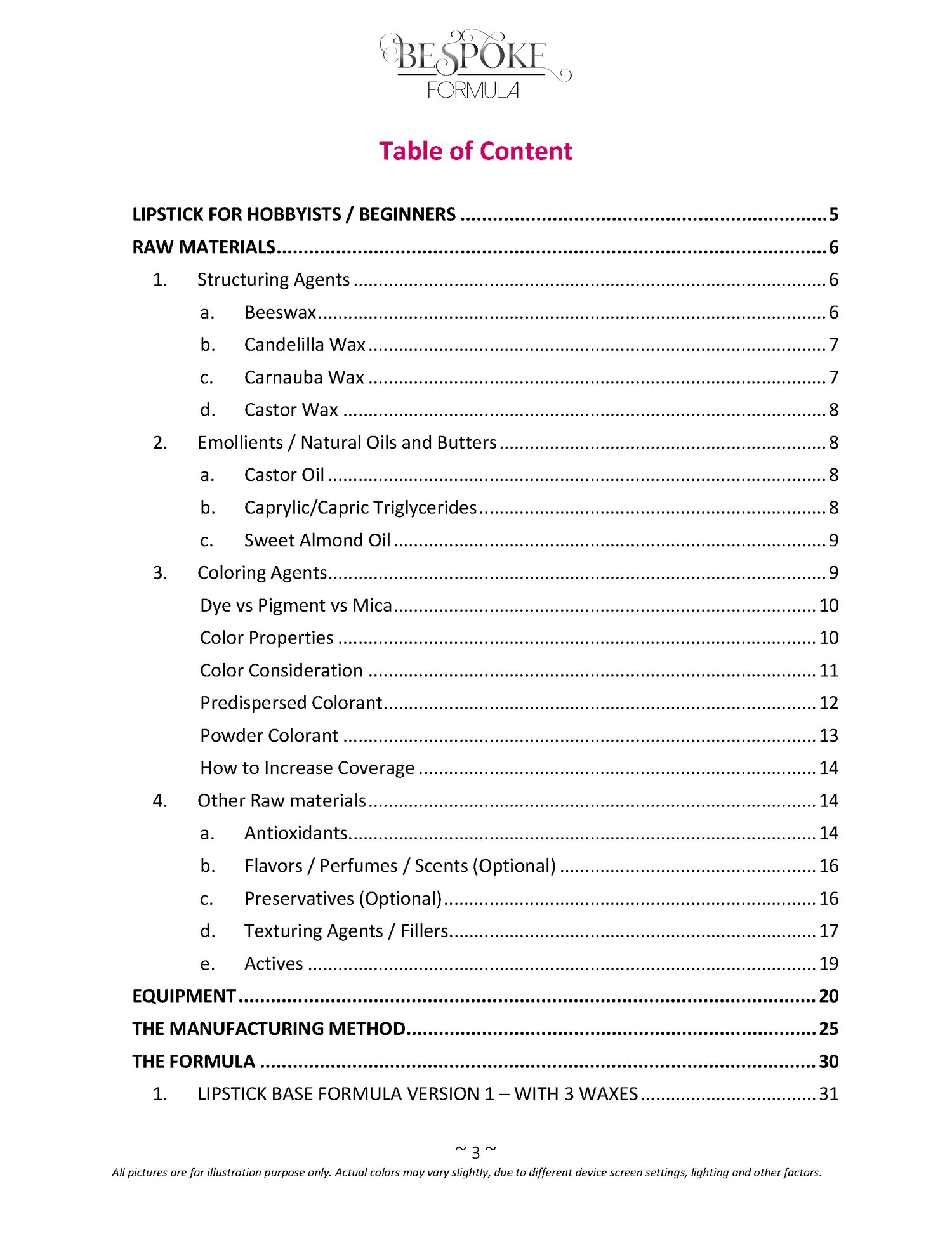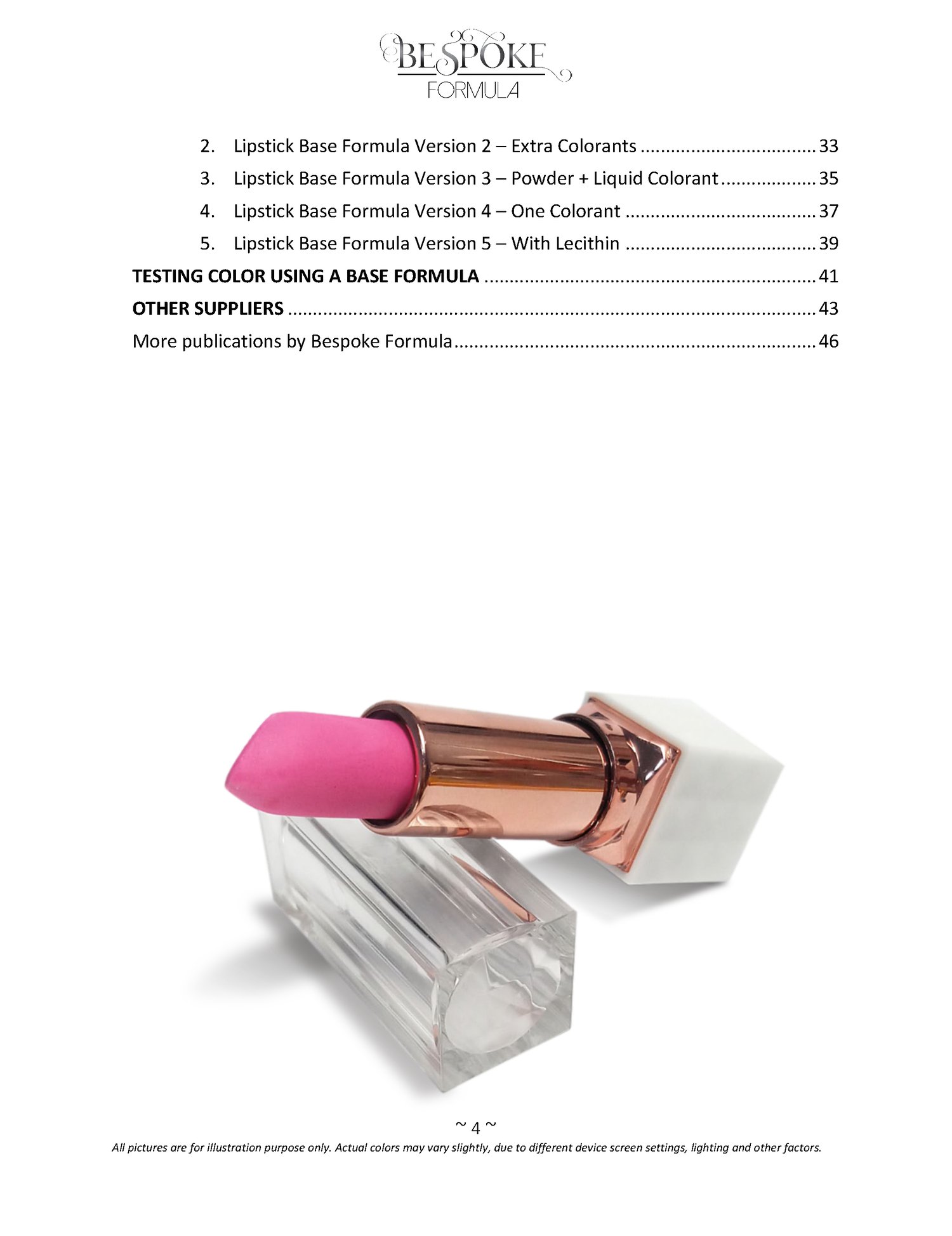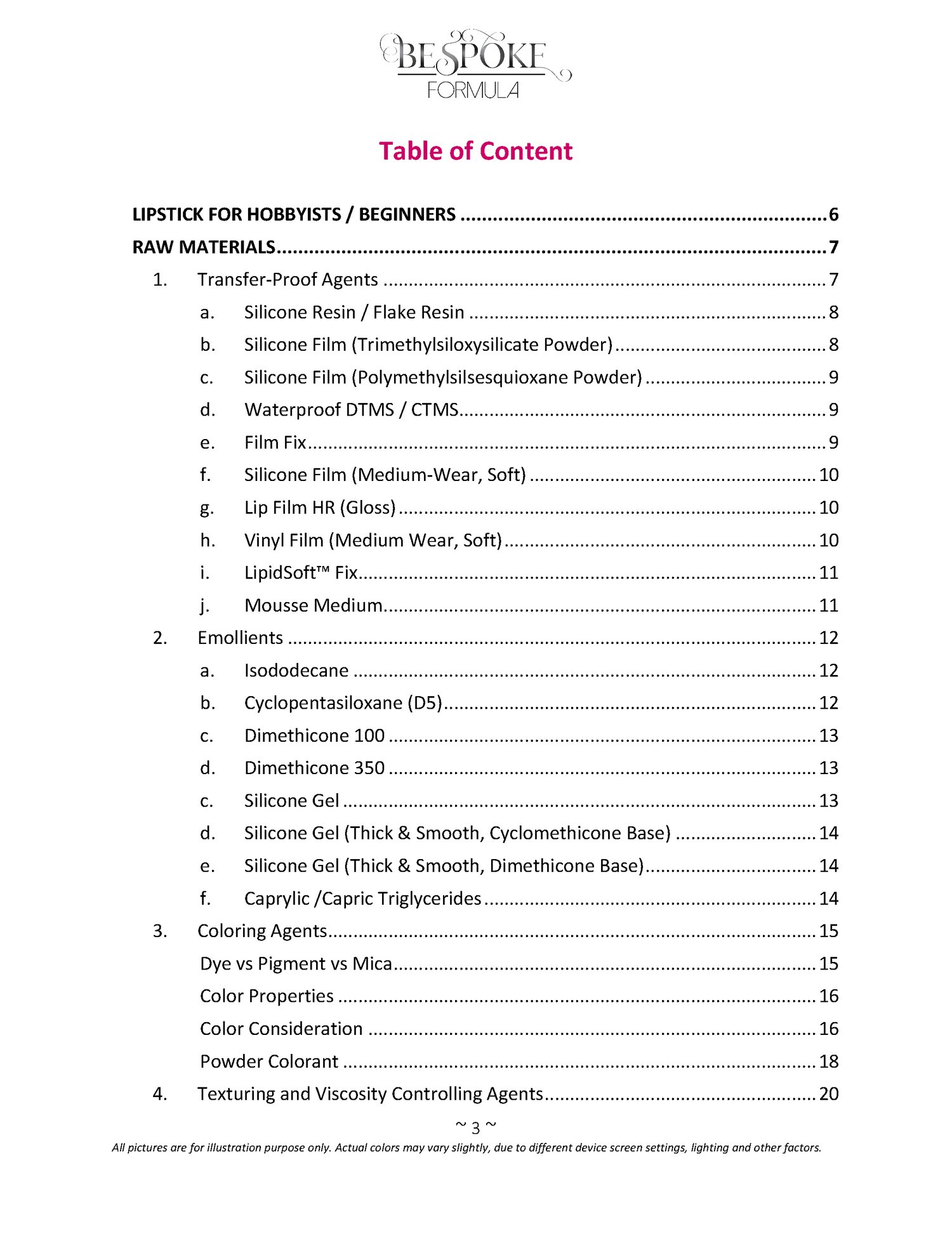 BUNDLE OFFER - 3 Lipstick MINIBOOKS
Save 15%
when you purchase all 3 Lipstick Minibooks in this Bundle Offer.
The MINIBOOK Waterproof, Smudge-proof, Transfer-Resistant Liquid Lipstick
The MINIBOOK Bullet Lipstick (Powder Colorant Edition)
The MINIBOOK Bullet Lipstick (Liquid Colorant Edition)
A total of 20 formulas.
Over 140 pages of information.
Including formula inspired by KVD Everlasting Liquid Lipstick and NYX High Shine Top Coat.
This is a
DIGITAL
product and
NOT
a physical book.
The ebook is in pdf format. As such, the purchase is nonrefundable. You can read it on your computer as well as print it. But do update your Adobe Reader printer driver if you want to print it.
You can make the product for your families and friends, for holiday gifts, bridal shower, birthday, etc.
PS- This eBook is in English, and we do not provide translation in your language for you. We appreciate if you do not give bad review because of it.
This is an eBook. Kindly ensure your internet connection is good and stable to download the 3 files.